Sapera Heat
Keepin' Those Feet Cozy
Details
Variations
Colors:

Sizes:

5,
6,
6.5,
7,
7.5,
8,
8.5,
9,
10
This product is not available for purchase on our website, please head into your local shop to check out their availability.
Technology
BOA
A capable and reel based lacing system that creates even tension and easy lacing operation. This system features low friction guides for even tightening. Boa Coiler works to automatically retract lace slack so your boots stay nice and neat.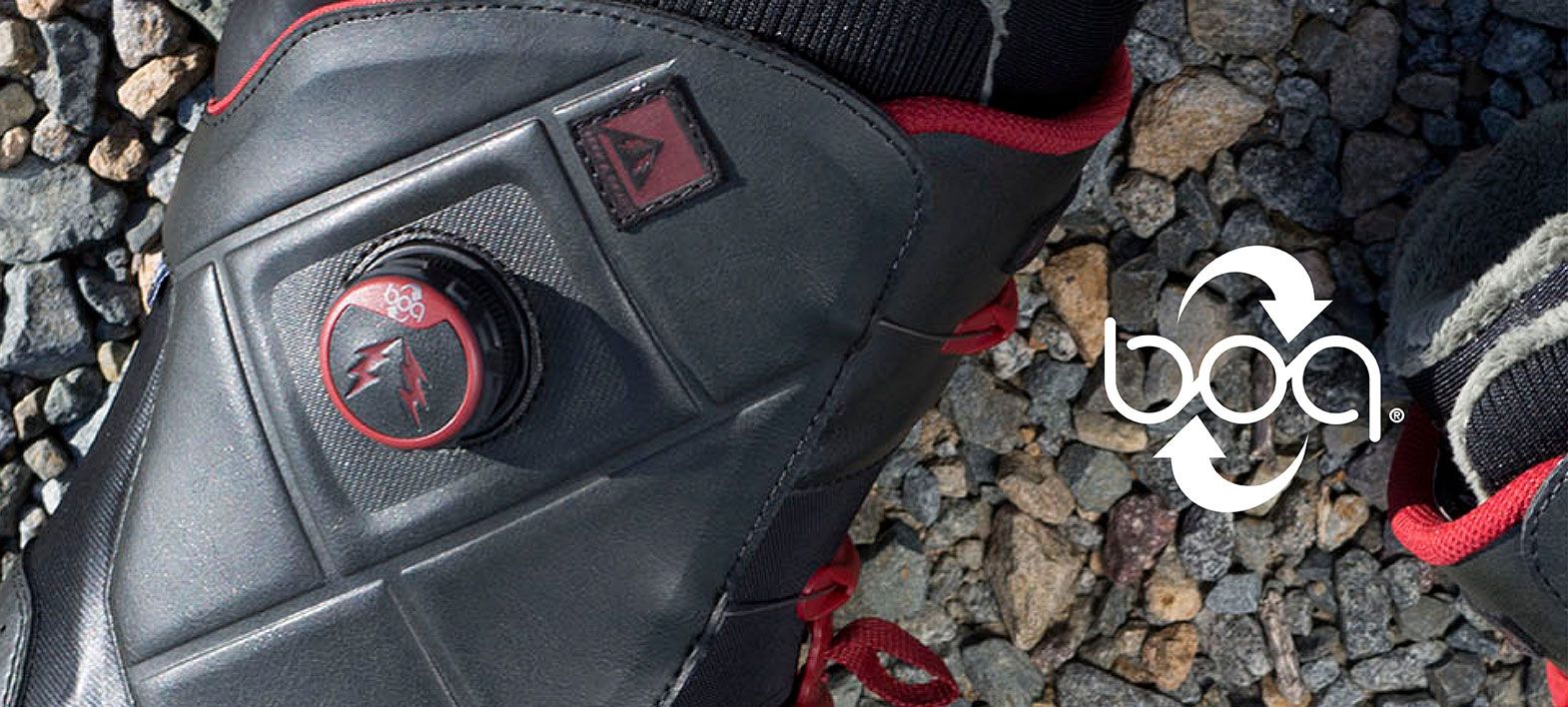 Thermic Heated Liners
Integrated heating system to keep your feet warm on the coldest of days. Warmth and blood flow increases mobility and ensures all-day comfort for top to bottom ripping. Three heat settings provide warmth up to 19 hours, and fully charges in 7 hours with a USB cable.
3 Available Heat Settings - Keeping feet warm for up to 17 hours.
Integrated Battery - With USB charging adapter.
Zonal Heating Element - With insulated liner, keeping feet warm and comfortable all day long.
Heating Instructions
Plug the charger into a socket. The charge inicator will light up green.
Plug the charging connector of the boot into the charger, charge indicator will be red.
Allow batter pack to charge for 6-7 hours, or until charge indicator light is green.
Go Snowboarding
Note: the lithium-ion battery can be charged in any state, as it has no memory effect. The battery should be charged to at least 50% and unplugged in times of travel and extended storage periods.
Phy-Light Outsole
This Phylon Outsole is combined with K2's Harshmellow technology to provide an extremely lightweight sole that doesn't skimp on impact absorption or durability.
Related products
meridian-1819

Description

Blending Style, Comfort, and Performance

lime-lite-1819

Description

Best For Freestyle Evolution with a Focus on Fun

estate-1819

Description

Combining Luxury and Tech
Prev
Next